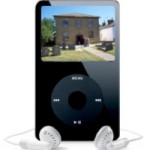 ---
Welcome to Burwell Baptist Church Podcasts.
Recordings of weekly sermons and special services are available here.
Click here to subscribe to the BBC Sermon Podcasts
---
This week we joined with our fellow Baptist churches across the UK to watch a live stream of the Baptist Assembly Sunday Service from Bournemouth. In the service Alan Donaldson, General Secretary of the European Baptist Federation speaks on our rapidly changing and shifting world and encourages us to make God our dwelling place though all that is going on and whatever is to come.