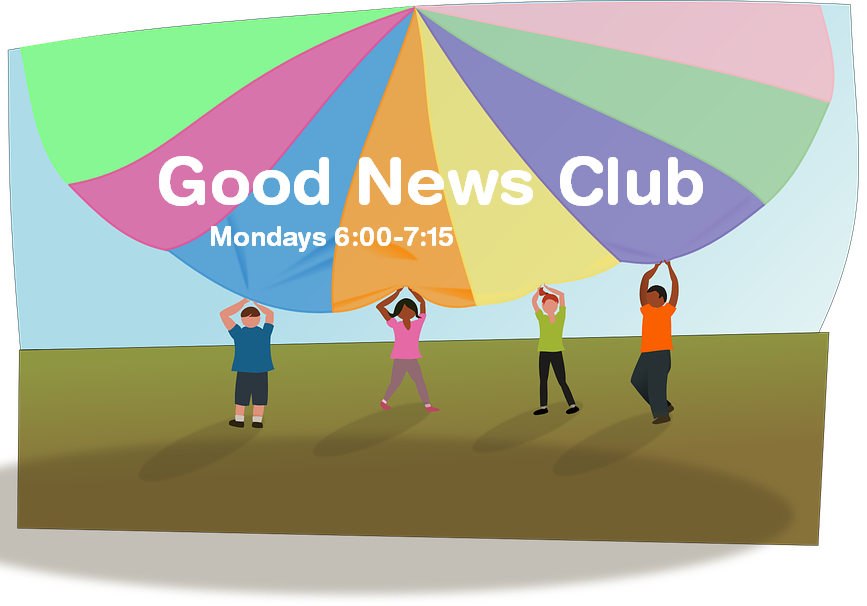 Who we are
Good News Club is a FREE group for 7 – 11 year olds (to the end of their time at primary school).
What we do
We start with a 10 minute 'Tuck Shop'. (Very cheap!)
We usually have a 5 -6 week programme where we look at a particular Biblical subject or character or real life situation. We introduce the children to the gospel of Jesus and show them how we can know and trust Him in our lives.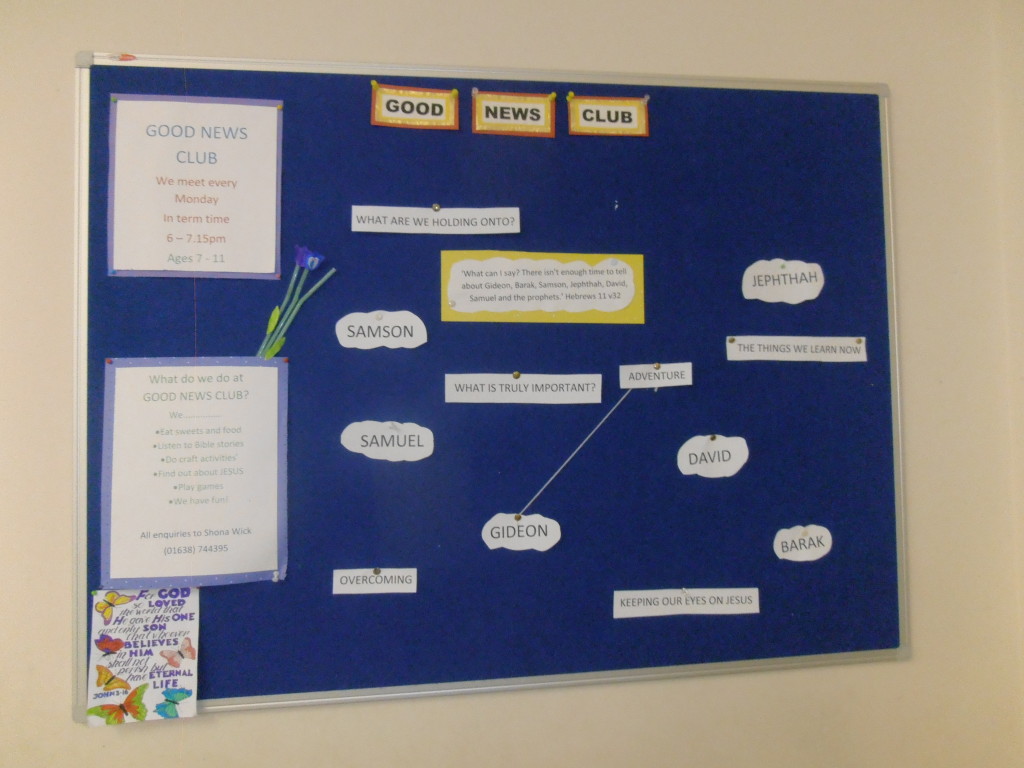 The evenings are interspersed with stories, games, puzzles and word searches. Some evenings include some craft work perhaps making something for Mother's Day, Easter or Christmas. Occasionally we have a whole evening of painting, crafts etc.
We always stop and have a drink and a biscuit!
At Christmas the parents are invited to join us for a festive mince pie and to join in a quiz. At the end of the year, in July, we meet for a BBQ, swimming and lots of outdoor fun.
When we meet
We meet on a Monday evening, in school term only, in the Church schoolroom. We run from 6pm – 7.15pm and it is FREE!
Leaders
Shona Wick has been running GNC for about 12 years. Other leaders help each week together with one or two teenagers, some of whom are involved in the Duke of Edinburgh Scheme.
Good News Club on a Sunday
All the fun of Good News Club but on a Sunday Morning 10:30 -12:00 (usually 3rd Sunday of each Month). Children go directly to the group. Carers are encourage to join the adult service but may register children and pick them up at the end during refreshments.